Testimonials
GENESIS Basketball is proud of our alumni and love hearing their stories and experiences of our program. We have had the pleasure of working with kids and coaches across the country. Instead of listing them, we rather have those coaches and players speak to their experiences in their own words. All of our testimonials are written from some of the most respected coaches in the nation and from our Genesis Alumni.
Josh Whyte - (CIS Player of the year 2010, CIS All Canadian - UBC, CCAA MRU)
I met Eddie when I was 9 years old and my first impression of him was that he was the greatest player in the game. I knew he was going to be a basketball star because he was so quick and had the greatest most deadliest crack 3 shot. Eddie taught me how to become competitive and he taught me what a player had to do to win.
As the coach of Team Magic which I was fortunate to play on ,Eddie bought together a certain group of guys who he taught that this time was our time and that every practice makes a difference. I knew we were going to win because Eddie encouraged each of us to rise to the occasion and that to remember that this experience isn't about me or just one player, but about the team.
Eddie coached us and built us to be the best we can be, to work hard and Eddie role-modeled the importance of remembering that first you must strive always to be a good person before you are a good basketball player. After my experience with Team Magic I went on to play a higher level of ball and Eddie's philosophy and love for the game remains with me today. I will never forget what I have learned from Eddie over the years and I am thankful he graced my life.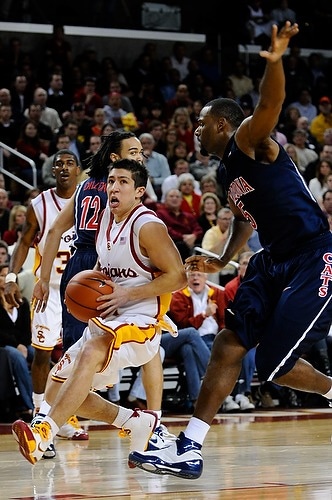 Ryan Wetherell - (NCAA – USC & CAL State LA)
My experience with Eddie started with the Junior Cougars during my 7th and 8th grade years in Jr. High. Coach Eddie contributed to my early basketball foundation and helped create in me a further love for the game. He helped instil an aggressive drive in our team to never give up and never let anyone kill our dreams. His encouragement on and off the court help motivate me to go to the next level. My early foundation played a significant role in my accomplishments and in becoming the player I am today. I remember Eddie teaching us a lot about the game and making sure it was still a lot of fun. This was very important to me at that age.
Thanks for the great memories Eddie.
Robbie Sihota - (CIS Academic All Canadian – U of C, DBL Professional playing in Holland)
Not only has Eddie been a great coach for me in the past but has also acted as a mentor and someone that I can count on when asking for anything. Having been coached by him for my high school years really helped me grow both on and off the court. I would recommend coach Eddie to anyone looking for great coaching as well as a great team environment. He knows how to get the best out of his players and utilize everyone's skill set in a different way. A coach who really takes pride in the development of his players and really cares about how they do not only on the basketball court but in life as well.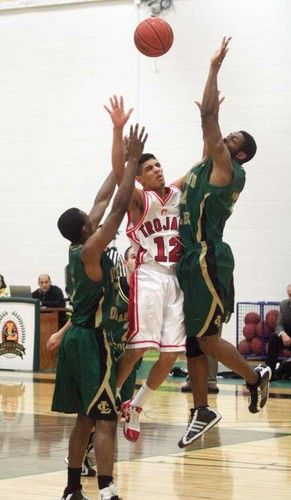 Aloysius Callaghan - (CCAA - SAIT Trojans)
I first met Eddie when he himself was a player at SAIT. It was in a basketball camp being held at SAIT, I was 10 maybe at the time, he was player of the year that year and that was my first basketball camp ever attended. Eddie even as a player had a spark and connection with all the campers, I could see him one day taking up the coach position.
There was this EMD basketball tournament being held at the talisman center, it was the first AAU basketball experience I ever had, each team had 10 players, there were about 6 teams and each were to get drafted. It was a great experience, a lot of fun and it really helped me developed my love for the game and my competitive side. I was coached under Eddie for his club team, we travelled a bit, he gave me to confidence to be more than just a role player but a guy that had to produce for us to succeed as a team.
He saw I had potential, and he kept me working hard. The aspect I really enjoyed about Eddie and his program was that I had a good relationship with him, he was more of a big brother to me then a coach, we would joke around and be competitive in the same manner. Knowing his brother Ruben also helped me benefit as a man, yeah, basketball is a big part of my life, it opens up many doors, but it's used as a tool for other things, such as education. Eddie helped me realize that and he was a good mentor for me to grow as a man and keep everything in perspective.
Eddie is a great coach and a good guy, I would recommend him to anyone trying to excel and compete at this sport at any level. If I make it one day to where ever I go with basketball, a huge credit will be due his way.
Mike Lyall - (CCAA - SAIT Trojans)
When I first met Eddie I was in Grade 7. I had just come off of a tough season where my guard skills were not up to par to be a starter on my school team. I went to camp with Eddie as a coach and my game would be forever transformed. He took me under his wing, offering personal time and investing his work ethic in to me as well as his skill and life knowledge. The next season I averaged 21 points per game and was the go-to guy on every team I played on. Through Eddies' coaching I was able to go on to have a strong high school career and go on to play for the SAIT Trojans. I learned many life skills like teamwork, perseverance, work ethic, and humility through my years with Eddie and I owe a lot of my successes in life to him. Always there to lend an ear or advice if needed, I truly consider Eddie to be a second father to me and my time with him and his brand of basketball to be priceless. I hope that he continues to coach for a long time to come as I would definitely have my eventual son on any of his basketball teams.